Full system


The next level of deliverability1
1st in Push3
Transmits more force from hub to tip.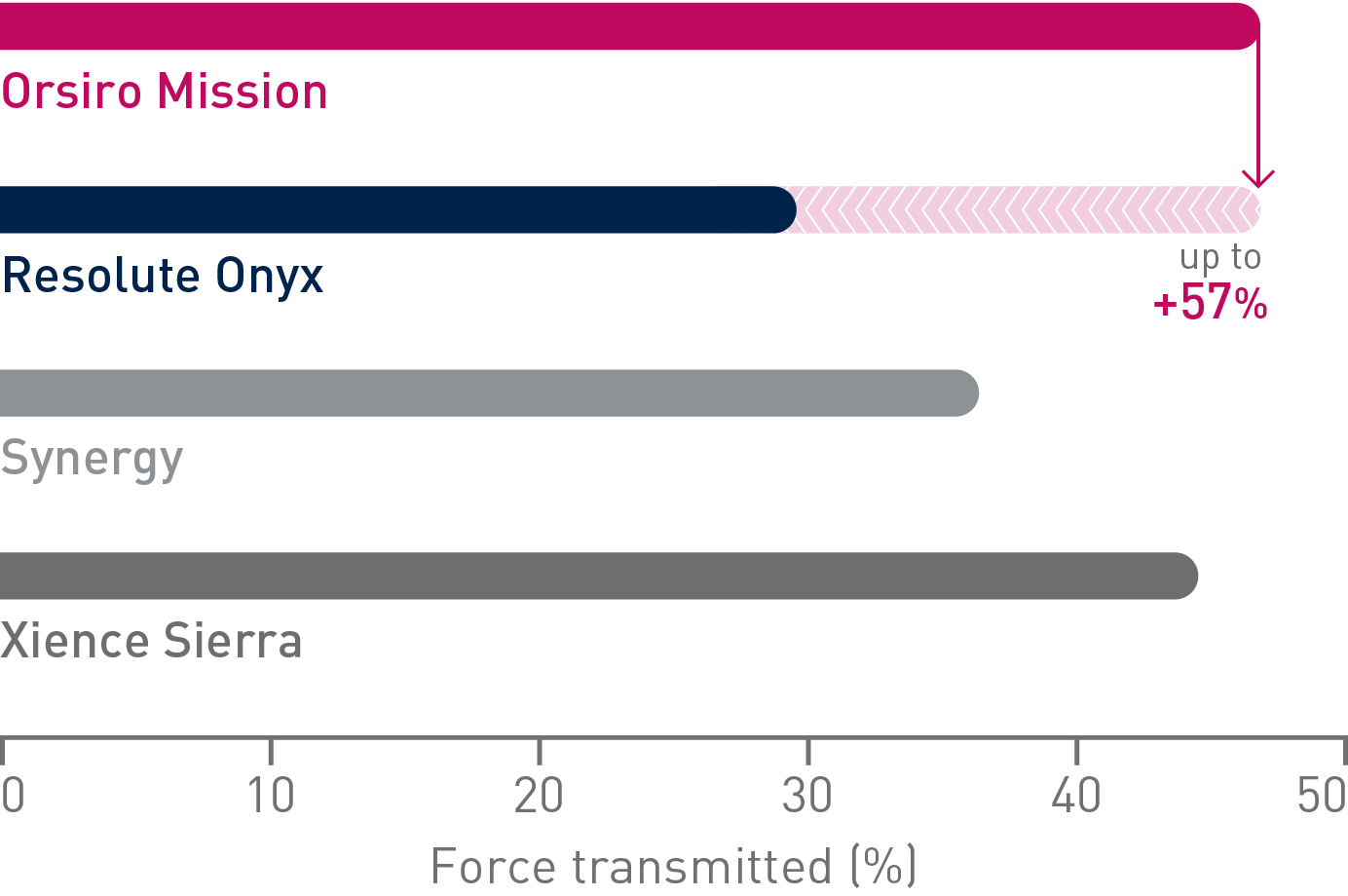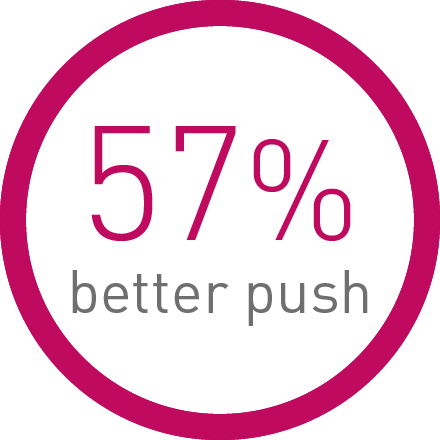 1st in track3
Less force needed to follow the path.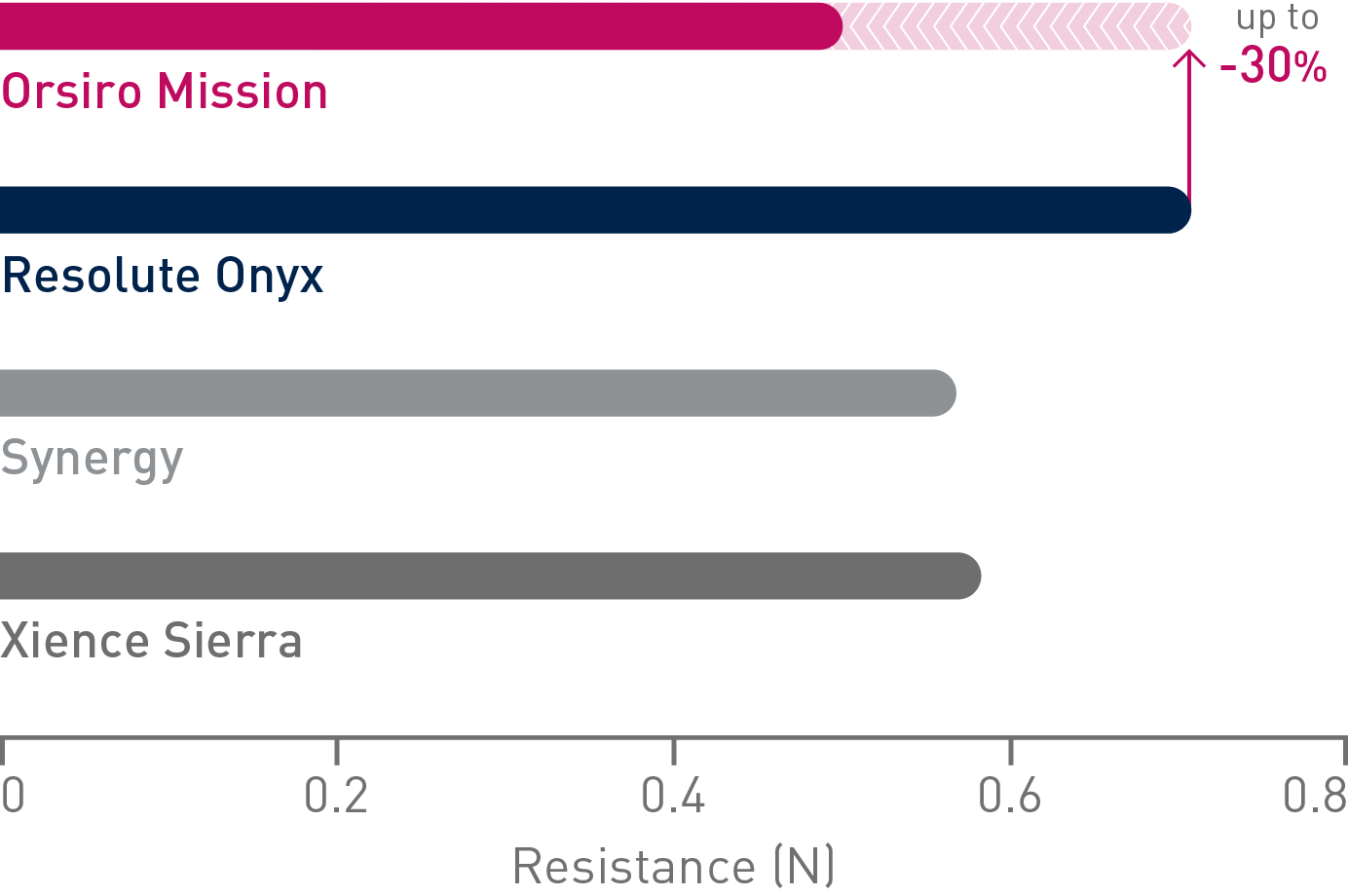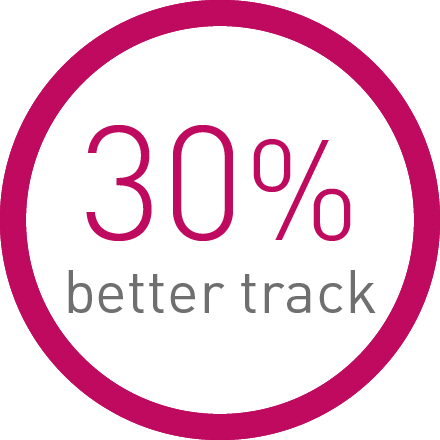 1st in Cross3
Less force needed to successfully cross demanding anatomies.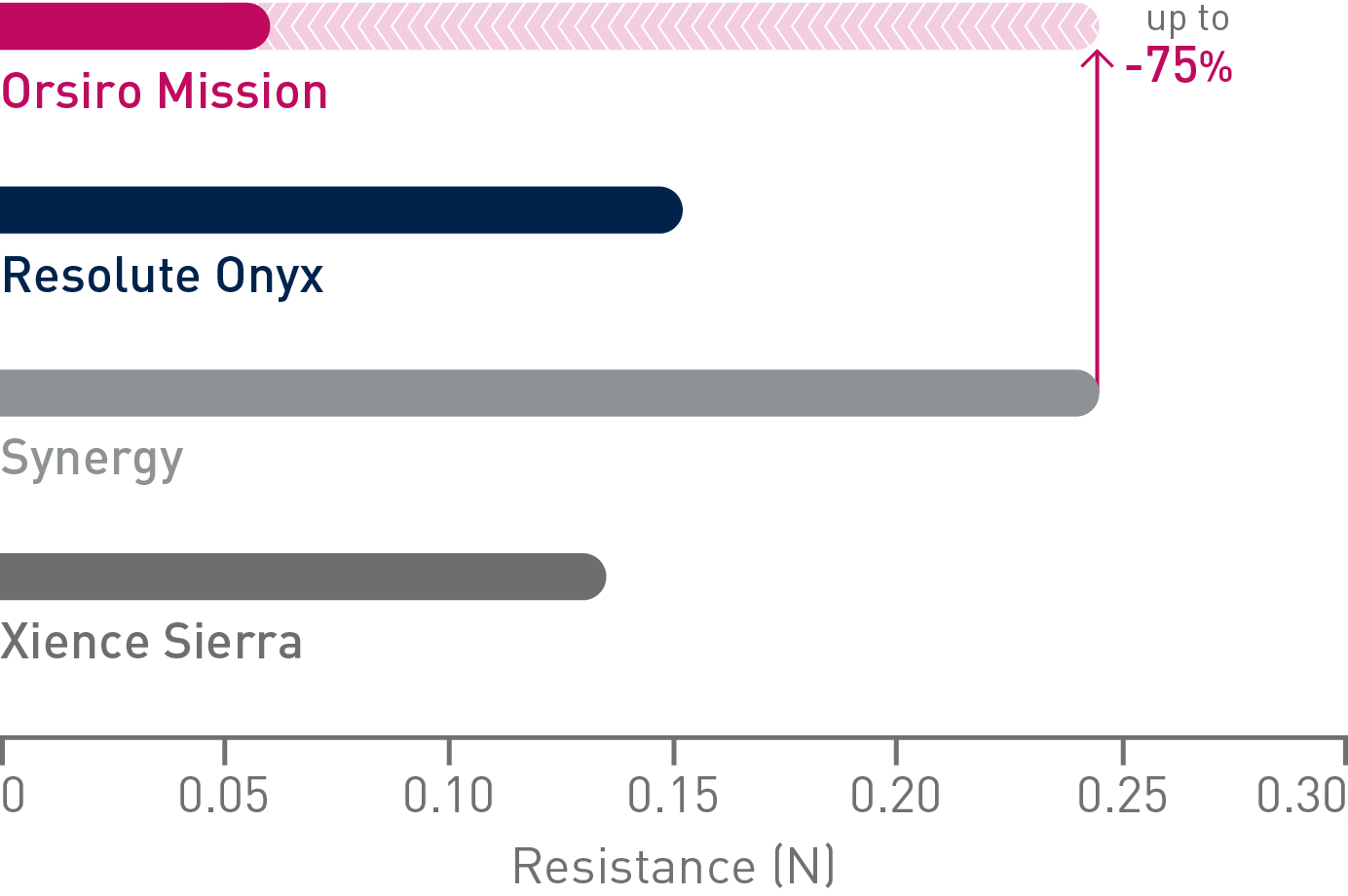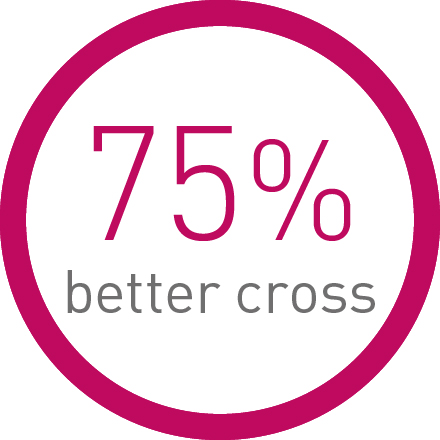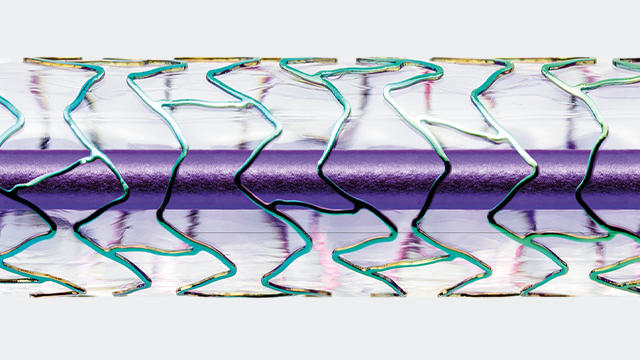 Ultrathin struts4 – thinnest available in the US5
For early endothelialization
When a unique design translates into clinical benefits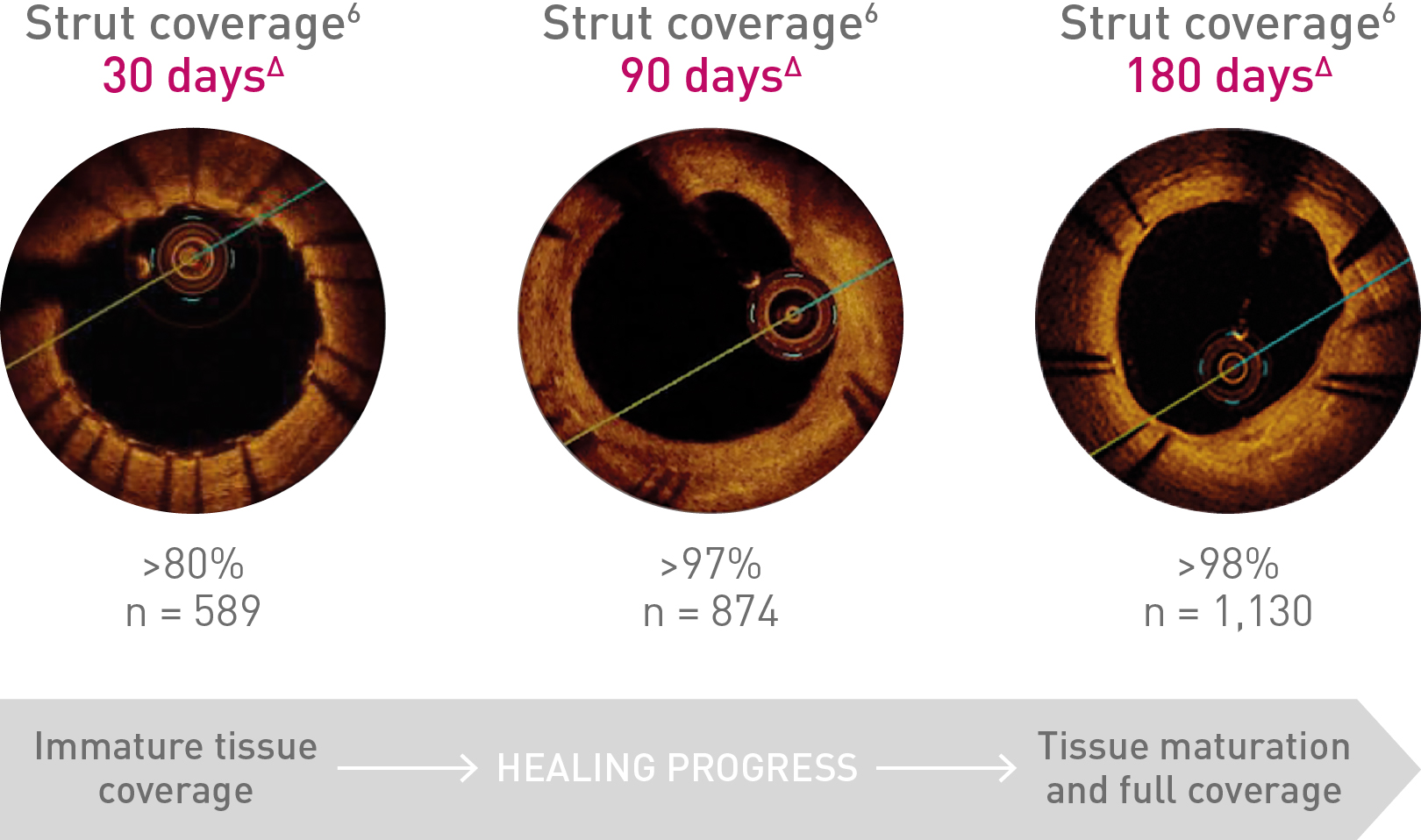 BIO-RESORT trial
Small vessels. Ultrathin struts. Big difference.
Small vessel subgroup analysis (n = 1,506) of a large scale all-comers BIO-RESORT (n = 3,514) trial.

Lower target lesion revascularization (TLR) rate compared to Resolute Integrity at 36 months.11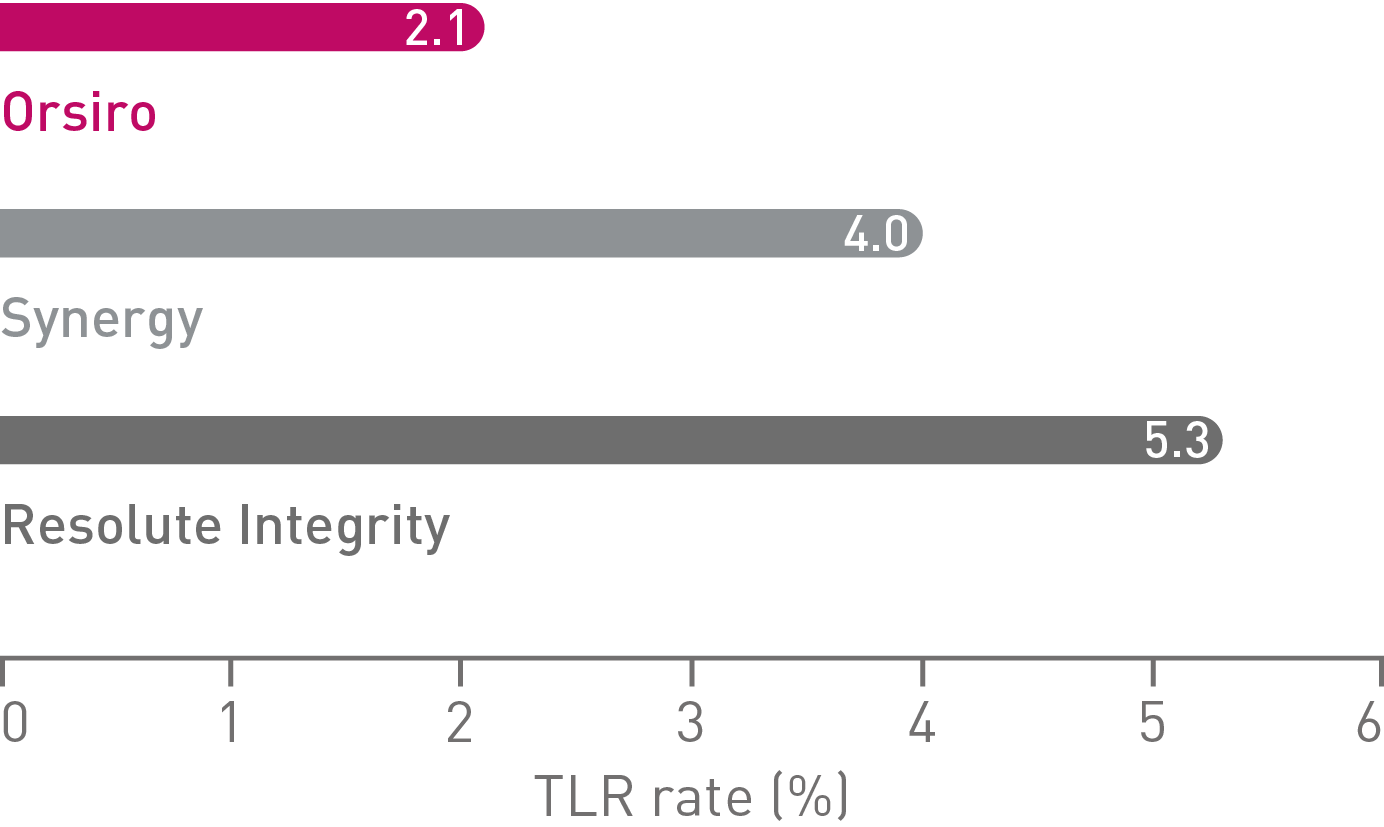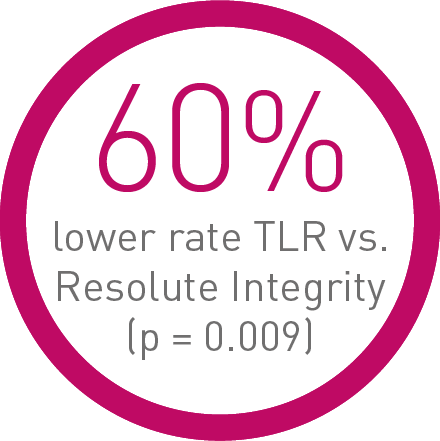 Strut thickness in perspective8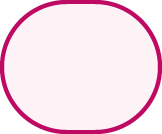 Orsiro
BIOTRONIK
CoCr-SES 60 μm*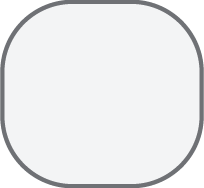 Synergy
Boston Scientific
PtCr-EES, 74 μm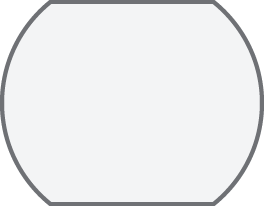 Resolute Onyx
9,10
Medtronic
CoNi-ZES, 81 μm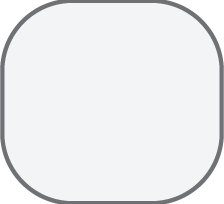 Xience Family
Abbott
CoCr-EES, 81 μm
*Nominal strut thickness for size ø 2.25 - 3.0 mm,
mean diameter 62 μm.
Outstanding patient outcomes12
ONE OF THE MOST STUDIED DES◊
| STUDY NAME | STUDY TYPE | PATIENTS | STATUS | PRIMARY ENDPOINT |
| --- | --- | --- | --- | --- |
| BIOSTEMI | RCT | 1,300 | 24-Month FU available | TLF at 12 Months |
| TAGLIERI et al. | Network Meta-Analysis | 99,039 | - | TLF at 12 months and the longest FU available |
| BIOFLOW-V | RCT | 1,334 | 36-month FU available | TLF at 12 Months |
| BIO-RESORT | RCT | 3,514 | 36-month FU available | TVF at 12 Months |
| BIONYX | RCT | 2,488 | 36-month FU available | TVF at 12 Months |
| BIOSCIENCE | RCT | 2,119 | Completed, 60-month FU available | TLF at 12 months |
40%
lower TLF rate20 ф
(p=0.003)
46%
lower TV-MI rate20 ф
(p=0.004)
52%
lower Ischemia-driven TLR rate20 ф
(p=0.008)
ST at 36 Months19